Generic Considerations while doing a Due Diligence
Substantial investments, acquisitions and mergers involve huge amounts of money, and buyers need to be absolutely sure that their financial commitments are completely safeguarded. In the same way as buying a home involves visual, construction and legal verifications, the same is true when buyers are considering business buy-outs. Every area of the company – including financial, legality, fiscal, structural and research and development – must be investigated in detail, and special procedures have to be put into place to ensure that the due diligence work is effective. A specialist due diligence company may sometimes administer the whole task for a customer, or a specific organisation representative is sometimes given the task of coordinator. There are a few facets in the process, and it is imperative that every one of them is attended to in its entirety.
Business Due Diligence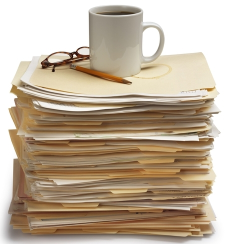 The financial facets of a company's operation are probably the most vital to any buyer, but they are usually the most complicated. interested parties will need to obtain evidence of income, company statements, cash-flow details and anything else that will describe the a company's financial situation. It may also be wise to examine projections for future financial performance, as they may have a profound say on the buying price. The capital situation of a company means examining outstanding shares, a complete list of shareholders and other relevant ownership-related details.
Organisational Factors During Due Diligence
Of course, at the very heart of any company are the services and goods they provide. The due diligence programme will instruct a careful examination of every product, its historical information, cost structure, financial viability and several other pertinent issues. It may also be necessary to gather historical data on long-standing customers, specifics of such working relationships and their particular sales performance. Any investor will be eager to confirm that there is a loyal and steady customer pool, and that will also include searching for details of any competitors who might possibly snatch market share away in the future.
Technological Matters During a Due Diligence
Many businesses rely on their scientific patents and advancements to deliver a sustainable business model, so it is vital that this area is examined with the utmost vigour. As well as the overall plan for research and development, due diligence personnel will need to discover more about instrumental figures in research and development. It may also be a requirement to look into any future potential technological innovations, the cost of such programmes and the resultant schedules.
Legal Aspects
The final stages of a due diligence process often include examining a business's legal position. This could involve details of existing legal proceedings against the company, current lawsuits, patent issues, copyrights and licences. When this element of the due diligence has been completed successfully, it is then time to haggle over the asking price or rule out a possible deal completely.
Helpful tips for a victorious Due Diligence
There are many other things on the world Wide Web that can aid individual professional persons or staff during a Due Diligence process. Experts strongly recommend using a Due Diligence checklist as well as using a world Wide Web based dataroom when searching through records.
Solid Suggestions for Selling Your House of a Budget

You don't have to feel dispirited if your funds are limited and you are about to sell your home. If your home needs an extensive amount of work, then you should realize your won't be able to complete all of them. You simply need to admit the truth of the situation and keep on moving. If it is really important for you to sell your home, then you can tackle some of the matters that require money. Then, some very good news is you can spend very little to nothing and do many fix ups that will have an impact. You would be surprised at what is possible using next to no cash. With that said, when you show your home, you need to first determine which things matter the most.
You might think the outside of your house isn't dirty, but that's probably not the case. If your house is more than five years old, and has vinyl siding, then you should power spray the exterior. You can rent power sprayers locally and most places will have them.
You will not have to pay a lot to rent them, and you can clean the exterior in an hour or two. While you have the power sprayer, then you should go ahead and clean anything else. The floor in your garage would most likely benefit from a good cleaning and a power sprayer would make that an easy task. The curb appeal of your home will improve immensely.
One of the best ways to make the interior of your home to look better is to paint. If you're going to be painting several rooms, it's usually best to make them all one color. One approach you may want to use is painting the walls a color that's in the tan/brown family. Ceilings that are light colored relative to the walls create an interesting impression on people. Ceilings will appear to be higher when they are painted a lighter color than the walls. You always want rooms to look larger, and doing this along with good lighting helps you accomplish it.
Your bathrooms are another area that buyers can be critical of and you can control the impression they give. Shower doors that are made of glass have a tendency to accumulate a build up of lime. Home improvement centers and hardware stores carry lime remover. Use this on your glass shower doors and they will be as good as new. Sometimes bath tubs will develop stains that are nearly impossible to get out. You don't want to buy a new tub, but you can have the tub refinished for much less. Not everyone is familiar with this process, but it's not hard to find a company that does this kind of work. Potential buyers don't spend a lot of time inspecting the bathrooms, so if yours appears clean and well-cared for, they might just do a cursory glance and then move on.
If you've never sold a home before, there are some things you can learn to enhance your chances for success. Selling your home involves marketing and knowing a little about human nature. Making your rooms appear spacious and uncluttered is one thing that will make it more attractive to a buyer. You can create this illusion by the use of light and by decluttering each room. There's nothing wrong with presenting your home in the best light possible. You can find more ways to do this with a little research on your part.
Easy Ways To Avoid Home Selling Mistakes – Three Tactics That You Should Use

Selling your home? If you are, there are some dreadful home seller mistakes that you should avoid at all costs. Some of these mistakes can keep your home from being sold in a reasonable amount of time. Your home listing might expire, something you should avoid at all costs. By making these mistakes, your home will not sell at all. It will cost you a lot of money either way so be careful.
Finding real estate agents is actually easy, especially if you're using the Internet to help you. It is important to choose one near where you live if possible. You will usually find that local agents will be more helpful since they know the landscape in your area. It is important that you realize how vital it is that they are from your area. The asking price should be logically derived, at the very least, by your agent. It is possible that you will drop from the listings, and not sell your home, if you don't choose the right price. It can be very difficult to sell your home if it actually drops from the listings. Try not to let this happen.
In most cases, the luminary research is not done by most home sellers in regard to their local market. Ask your real estate agent if you don't know how to do this. You really need to find out if your market is declining in your area or not.
A steady market or even rising market in terms of demand will make all the difference. In most cases, a declining market can adversely affect your asking price in a large way. When selling your home in a declining market, in mid range price is always recommended. Your house will not sell, in most cases, if you decide to list it at a higher price comparative to other listings.
Don't try to talk your agent into accepting a lesser commission than is standard in your marketplace. The standard commission will be spelled out in the listing agreement. It's an easy matter to check with others and discover what the normal commission is for selling a home in your area. Look at what the agent has written in the agreement, and compare the two figures. More simply, before you sign the listing agreement, ask your agent if what they've specified as the commission is what's typical for the local market. This is important because if you offer the agent a compensation fee that is low, then they will respond in kind. Your agent will not have much incentive to work hard to bring buyers to show your home. So, don't be "pound wise and penny foolish" when setting the commission for your agent.
Costly home selling mistakes happened to many people. You need to avoid these and remember that your house is your investment. You need to take this seriously! Actually, this is not as difficult as it may seem. It all starts when you take more control over what is happening and information is the way to do that.